Stockton DUI Attorney Erica Bansmer
Driving Under The Influence is a serious charge, and it takes an experienced DUI Defense Attorney to defend you if you're facing a DUI related charge. The Law Office of Stockton DUI Attorney Erica M. Bansmer specializes in DUI Defense. Attorney Bansmer is well-known for her aggressive legal defense and strong commitment to defending the rights of her clients. She understands the idiosyncrasies found in the DUI process and is well aware of the common mistakes law enforcement officers have been proven to make in DUI arrests. With over a decade of experience practicing law in Stockton, Attorney Bansmer takes each case seriously, and fights for her clients' rights.
How Does California Define a DUI?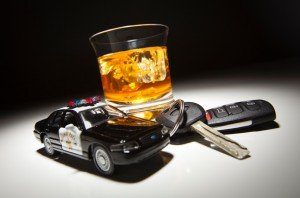 According to California's DUI (Driving Under the Influence) Laws, it is not legal to operate a motor vehicle if your BAC (blood alcohol content) is:
.08% or higher if over the age of 21 operating a passenger vehicle
.04% or higher if operating a commercial vehicle
.01% or higher if younger than age 21

California's laws for DUI's also include medication and illegal drugs such as prescription medication, excessive amounts of cough syrups that contain alcohol, and some over the counter medications.
California's DUI Penalties
In California, DUI's carry a variety of penalties including fines, license suspension, jail time, community service, DUI school, SR-22 filing, ignition interlock device installation (IID), and more.
Chemical Test Refusal Penalties in California
If you are pulled over and refuse to submit to a chemical test in California your license will be confiscated right away. The penalties for refusal to submit are as follows:
Under 21
Chemical Refusal First Offense: License Suspended for 1 year
Chemical Refusal Second Offense: License Revoked for 2 years
Chemical Refusal Second Offense: License Revoked for 3 years

21 and older
Chemical Refusal First Offense: License Suspended for 1 year
Chemical Refusal Second Offense: License Revoked for 2 years
Chemical Refusal Second Offense: License Revoked for 3 years

Did you know that according to California law you must be advised on the penalties and consequences of refusing to submit a chemical test? In the instance of being arrested for driving under the influence in the state of California the officer must inform you of the possibility of losing your license and the implications of monetary fines. Officers should also state that possible jail time may be imposed after your DUI conviction. In many cases the law enforcement officer did not indicate that the actual refusal of the test can be used as evidence against the arrested individual later in the court of law. It is important to know and understand your rights as an individual. As a Stockton DUI attorney I believe that it is imperative to have legal counsel who is experienced in these matters advising you. An experienced DUI attorney has an exhaustive understanding of the Driving Under the Influence laws in their particular state and can properly maneuver those laws to build a solid defense on behalf of their client.
Refusing to take the chemical test in California can cause major complications for your case moving forward and only an experienced attorney will know exactly how to represent you. The implications of test refusal are no laughing matter and could drastically alter the direction of your future. The penalties are primarily based on the number of refusals a person has. For example your first offense is penalized with an entire one year suspension of your license and a monetary fine is imposed. From their the time period of the suspensions are extended and the monetary fines remain the same. Imagine the impact these penalties could have on your quality of life and the your future. If you've been accused of or charged with a DUI offense in the Stockton, California area you should contact our office immediately. Get the help you need to protect your rights and mount a solid defense on your behalf.
California DUI Program
All convictions of a DUI require the driver to complete a DUI program. This course can vary in length based upon Blood Alcohol Content and prior DUI convictions. Your judge will inform you of requirements.
Defending DUI Cases in Stockton
When presented with accusations of DUI it is imperative that you seek experienced legal counsel immediately. Regardless of the manner in which you were accused, at a sobriety checkpoint or under the terms of a driving infraction the consequences and penalties you may face could be severe. In Stockton, California the state has increased the punishments for specific levels of BAC (Blood Alcohol Content) and for repeat offenders of DUI convictions. Stockton DUI Attorney Bansmer has several years of experience in defending clients against DUI offenses. She is well-versed in the many aspects of strategic DUI defense and preserving the rights of her clients.
How to Choose the Right Stockton DUI Lawyer
Choosing the right Stockton DUI Attorney to represent your case is the most important decision you'll have to make throughout this entire process. It's imperative to understand how the background and success rate of your DUI attorney can impact your case specifically. An experienced DUI lawyer will have a knowledgeable standing on DUI laws that are explicit to the guidelines of your state. The damage of a DUI conviction can be devastating and affect every aspect of your life both professionally and personally. Securing counsel with the experience and record needed for your defense is crucial. Stockton DUI Lawyer Erica Bansmer will tirelessly fight on your behalf in the face of any DUI matters.
Hiring a Stockton DUI Attorney
When charged with a DUI you will most likely be required to appear in court. No matter how you are planning to plead its best to retain the services of an experienced DUI Attorney in order to assist you in getting the best possible result and helping you with the process. If you have been charged with a DUI, call Stockton DUI Attorney Erica M. Bansmer today at 209.474.2400 for a free consultation. Attorney Bansmer can help you achieve the best possible outcome!