Personal Bankruptcy: 7 Common Reasons People File For Bankruptcy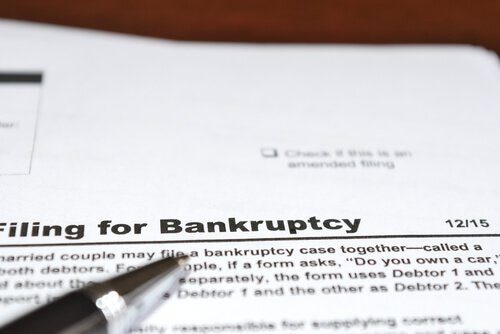 Apr, 07 2017
Personal Bankruptcy: Cause and Effect
"Bankruptcy" is one of those scary words that deserves its reputation. Filing for personal bankruptcy is a drastic action that affects your financial future significantly. Personal bankruptcy should be a last resort for people who cannot pay their loans and bills. Bankruptcy is a legal status that can only be granted by the court. If an individual or company can't pay off debt, they file for this status. Essentially, it wipes out their obligation to debt, but with drastic consequences. 
First, bankruptcy includes expensive legal and court fees. Additionally, personal bankruptcy makes it hard for you to use money in the future. It remains on your credit report for up to 10 years, depending on which chapter you file. If you want to buy a house or start a business in that time, your chances of getting a loan from a bank are pretty much nil. Some jobs look at applicants' credit, a flaw like bankruptcy could cost you a job. The long-term effects of bankruptcy are so bad that financial experts advise people not to file for it unless their debts amount to $15k or more. 
How to people get to the point of filing bankruptcy? Knowing may help you avoid it yourself. 
Student Loans
Young people today drown in their student debt. The lure of bankruptcy tempts, but filing increases in difficulty when it comes to student debt. You must prove that you are under "undue hardship" and cannot pay back the loan. Undue hardship can mean several things in bankruptcy law including:
– You can't maintain a minimal standard of living and pay the loan at the same time,
– Payment of the loans significantly exacerbates your financial problems, and
– You've done your best to repay the loan up to this point.
Medical Expenses 
Medical bills are the biggest catalyst for bankruptcy in America. In 2013, NerdWallet estimated 1.7 million people would file for bankruptcy protection that year. Furthermore, having insurance doesn't seem to protect you when it comes to medical debt. High-deductible plans cause people to pay more out of pocket. While the Affordable Care Act didn't solve this problem, its repeal certainly won't help. 
Bad Budgeting 
Making simple– but dangerous– choices when it comes to you budget add up quickly. What seems like a temporary way to save money can snowball into bankruptcy. Bad budgeting practices include buying the most expensive version of everything. Making smart purchases keeps your financial future safe. Additionally, failing to pay bills on time or only paying the minimum lead to debt getting out of control. Cutting up your unnecessary credit cards, starting an emergency fund, and crafting a functional budget may save you from personal bankruptcy.
Job Loss
Too many people jump into bankruptcy because of job loss. It should be the last resort, not the first. If you lose your job, take a few days to cool your head and approach the problem rationally. Calculate your debts and expenses and apply for state unemployment– this is where all those taxes they take out of your paycheck come in handy. Find a way to manage your household without declaring bankruptcy– its consequences will make it that much harder to bounce back after a job loss.
Divorce
Many people cite divorce as the primary factor behind their bankruptcy. Cooperation may save you money– if you file for personal bankruptcy before finishing the divorce, it eliminates your joint debts. It will make the division of assets simpler. The only time you would want to file for divorce before bankruptcy is if your joint income disqualifies you for filing Chapter 7. 
Unexpected Catastrophe 
Your car breaks down; your home needs major repairs, a storm hits your property… there are so many things that can go wrong. A string of bad luck has the potential to lead to bankruptcy. Once catastrophe drains your savings, debt accumulates quickly.
Foreclosure
People facing foreclosure often turn to filing bankruptcy to save their homes. When you file for personal bankruptcy, the court issues an order for relief that grants you an "automatic stay." Creditors cease their collection activities, and if your home is scheduled to sell, the stay pauses it while the claim is pending. There are a few exceptions and caveats to this rule, of which you can read here. 
Personal Bankruptcy Lawyer Erica N. Bansmer
Bankruptcy is a serious decision. Before filing, consult a personal bankruptcy attorney and explore all your options. To learn more, contact Erica N. Bansmer Attorney at Law by calling 209-474-2400.
Back to blog home