Weed Possession Charges: California vs. USA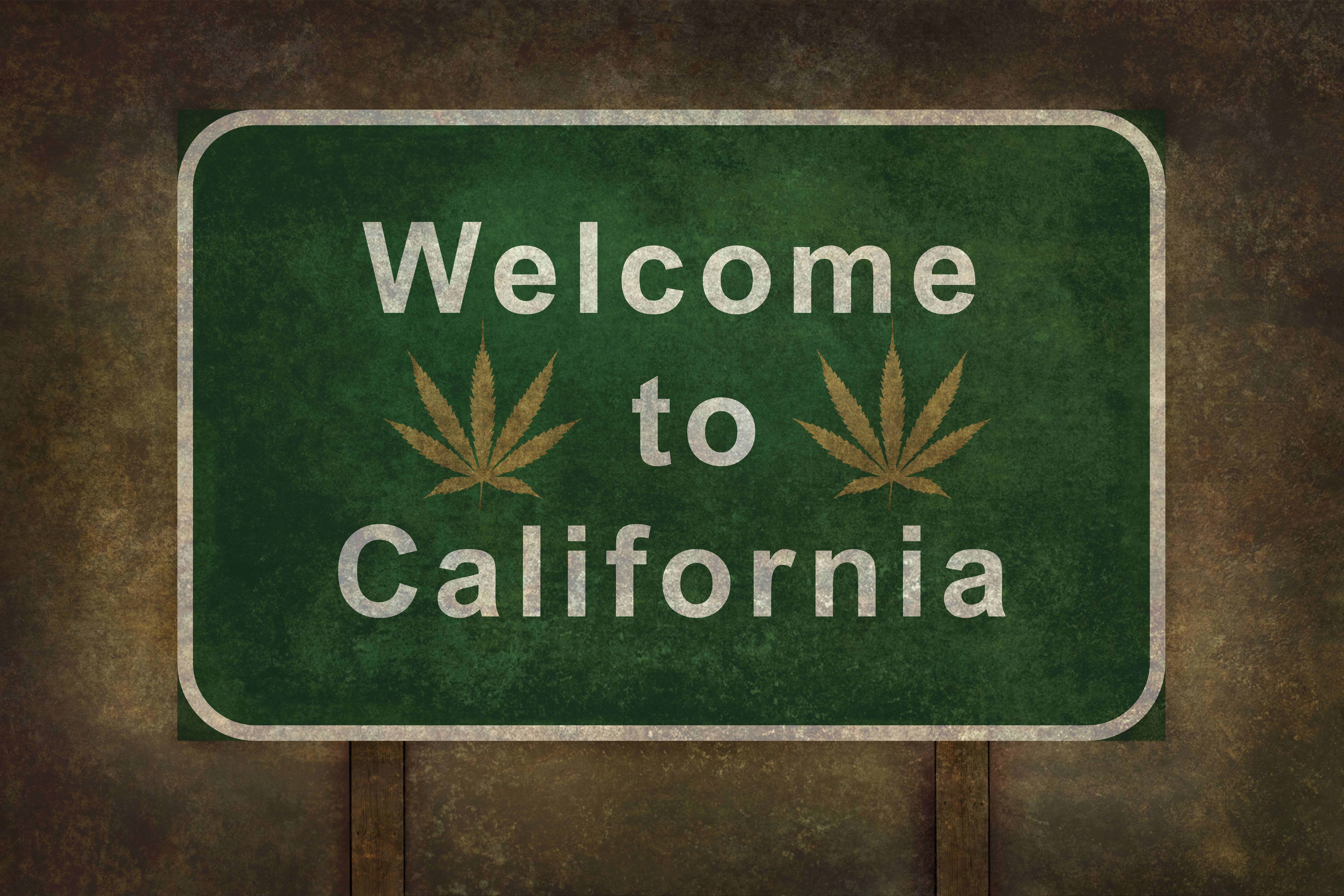 Dec, 19 2017
California often leads the country in making cultural shifts. It's not surprising therefore that California became the first state to legalize medical marijuana in 1996. Then in 2016, the state legalized recreational marijuana use. All California residents and visitors should know the basic differences in weed possession charges between California law and U.S. law.
State Law Versus Federal Law
Legally, anyone in possession of marijuana in California is still in violation of the federal law.
The federal government stood at odds against California's medical weed shops for years, even forcing some to shut down. However, a federal court in California ruled in favor of the dispensaries in 2015. Federal authorities can't close California medical pot dispensaries that are operating legally under California state marijuana laws.
Federal Law Is Still in Effect
Since the ruling, the U.S. government has shown no interest in pursuing cases that fall squarely within state guidelines. The situation differs though if you violate the federal law on federal property.
For example, if you're caught with marijuana at the post office, you could face federal weed possession charges. Likewise, you do not want to risk carrying marijuana on your person on the grounds of a federal courthouse. The same goes for a U.S. government office building, national park or airport.
A California resident needs to keep the federal weed possession charges in mind in other situations as well. A case in point is when a person receives federal housing or financial assistance. He jeopardizes his status if he uses marijuana even for medical reasons. And a non-U.S. citizen is staring at a potential deportation order for possessing marijuana.
California Weed Possession Charges
In California to legally possess marijuana, you must be at least 21 years old. You are allowed 28.5 grams of marijuana or 4 grams of concentrated cannabis or hashish. More than the legal amount means facing up to six months in jail and a fine of up to $500.
Compare that to federal law. The national penalty is up to a year in a federal prison and a fine up to $1000.
California Law on Growing Weed
You can grow up to six marijuana plants. If you grow more than six marijuana plants, you could spend six months behind bars and forced to pay $500.
Do not grow more than six plants if you've been convicted on the same charge more than once. The charge can elevate from a misdemeanor to a felony. The same holds true if you're a registered sex offender or have violent felonies on your record.
Under federal law growing the same small amount of marijuana can result in more severe penalties. You're looking at spending up to five years in a federal prison and paying a fine of up to $250,000.
Please check with local authorities before you plant weed in your backyard garden. Local communities have enacted their specific restrictions regarding where you can cultivate marijuana.
California Law on Selling Weed
You can only sell marijuana in California if you've obtained the proper license from the state. If you get caught without a license, you're staring at a possible six-month jail sentence and a potential $1000 fine. But that misdemeanor can become a felony if you're a violent felon or have a history of sex crimes.
The federal penalty for the intent to sell less than 50 plants is up to five years in prison. And there's a fine of up to $250,000.
California Law on Weed in Public
Smoking weed in public is still illegal.
You cannot operate a motor vehicle with marijuana in the car without risking weed possession charges. It's considered the same as driving with an open container of alcohol.
Other Complications Between California and Federal Law
A person cannot take weed legally across state borders even if neighboring states both allow the legal sale of marijuana. Why? Because marijuana is illegal on the federal level and crossing state lines will trigger the involvement of national authorities. You would then face federal weed possession charges.
The federal government also regulates the country's banks which presents a problem for pot shops. The Justice Department published 2014 guidelines to help financial institutions offer services without breaking the law. However, many banks still refuse to assist pot shops, forcing owners to deal in cash.
California's Effect on the Future of Federal Law
Since California led the way in the medical use of marijuana in the 90s, twenty-eight other states have followed. Eight states plus the District of Columbia have even legalized recreational use of marijuana.
According to the marijuana industry research company New Frontier Data, sales of legal pot nationwide were $4.7 billion for medical use and $1.9 billion for recreational use. The company foresees that by 2025 the total sales of legal weed in the U.S. will surpass $24 billion.
The California Assembly issued a resolution asking the federal government to reclassify marijuana as a less dangerous drug.
Under the federal Controlled Substances Act the federal government lists marijuana as a Schedule I drug alongside LSD and heroin. That means that the government considers it a drug that's easy to abuse with no value as a medicine. Marijuana's supporters dispute that characterization and want the drug reclassified and placed in a less restrictive category. For example, the widely abused drug cocaine is only a Schedule II substance.
People in Washington did listen. The Senate Appropriations Committee requested various federal agencies to issue reports on the ramifications of rescheduling marijuana.
Back to blog home