REASONS TO REQUEST A CHILD CUSTODY MODIFICATION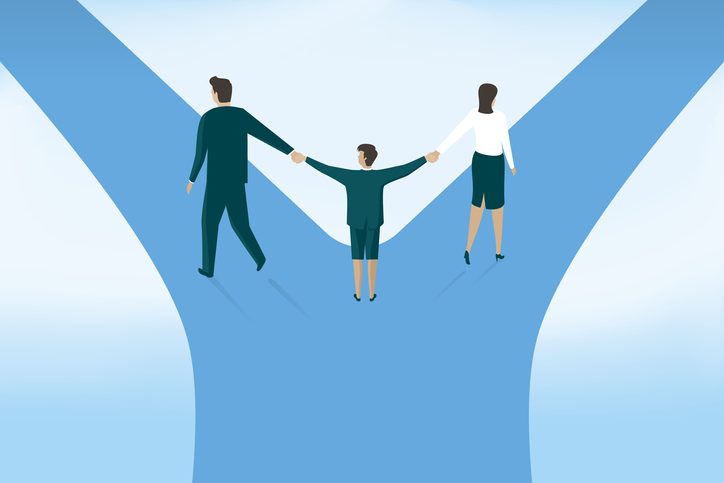 Dec, 05 2018
After a divorce, the family dynamic goes through some significant changes. There's different living arrangements, schedules, and time-sharing to just name a few. A lot of these new arrangements can feel permanent and completely inflexible. While it's important to stick to the terms of your custody laid out by the courts, there are certain situations that may require a child custody modification. It's important to remember that these conditions aren't always set in stone and can be rearranged if specific circumstances call for it. In fact, child custody modification happens more often than you might think. Below is a list of reasons to request a modification in the terms of your child's custody.


If the Child Is in Danger

Of course, this is the most important reason to file for an immediate change in child custody. If a child is in danger in their primary or secondary home, something needs to be done. Domestic violence affects millions of people worldwide. This includes families from every culture, race, and socio-economic background. It's important to check in with the child to assess their level of safety and comfort in their homes to see if child custody modification is necessary. Many times, especially after a messy divorce, children will remain quiet to avoid further conflicts within the family. It's always necessary to be aware of the child's safety.


Best Interest of the Child

This may seem like a broad or confusing term, but it is reasonable to file for a child custody modification if it fits the best interest of the child. The best interest of the child simply means that the terms should all lead to a goal that's best for the child's well-being. If there's anything significant that could stand in the way of their happiness, education, mental health, or overall development, it should be brought to the court's attention. This is something that the courts take very seriously. They're unlikely to follow through with a child custody modification if the requests are superficial or irresponsible. They're more likely to conduct a child custody modification if both parties agree to the terms in the request.


One Parent is Relocating

Another valid reason to request a child custody modification is if one of the parents or legal guardians is moving away. Normally, shorter distances will not be considered for changes in custody. However, a relocation of one parent will often make visitation schedules impractical or impossible. In addition, a relocation could lead to more severe changes, such as the child attending a different school. The courts will also want to know the motivation and intentions behind the move. If a parent is looking to relocate to intentionally get out of a visitation schedule or make it more difficult for the other parent, the courts will want to know. Legitimate reasons for wanting to relocate need to be clearly expressed before filing for a child custody modification.


One Parent Continuously Ignores the Terms

Attempting to follow an agreed-upon visitation schedule when one parent is ignoring the terms can be inconvenient and frustrating. In order for time-sharing to work, both parents have to stick to the arrangement. These situations can commonly lead to a child custody modification. However, one parent will have to prove that the other is consistently and purposefully ignoring the details in their custody agreement. Some of these issues can be more severe than others. If a parent is forgetful or is chronically late, the situation may not warrant a change in custody. But if a parent refuses to let the other parent see the child or isn't bringing the child to school, these are severe issues that need to be addressed.


Death of a Parent

Child custody modification is always necessary upon the death of one of the parents. When something like this happens, the courts will always prefer to not disrupt the child's life. Usually, this means assigning custody to the non-custodial parent. When the death of a parent occurs, the courts will always go back to weighing the terms on the best interest of the child. A child dealing with a death of a parent can be detrimental to their growth and development. That's why it's important for them to have a stable support system.


If You Want to File for a Child Custody Modification


If you believe that your situation qualifies for a child custody modification, it's best to contact a lawyer for assistance. Even if you're not sure if your circumstances are a good enough reason for a change in custody, contact a lawyer. Child custody modifications can be time-consuming, complex, and costly to try to complete on your own. A family law attorney can help you decide the best path for you and your child. Contact a reputable family lawyer today to learn more about child custody modifications.
Back to blog home