Stockton Bankruptcy Attorney
The Office of Bansmer Law offers experienced legal counsel to handle your bankruptcy lawyer needs. Don't let yourself and your family become overwhelmed when facing mounting monthly bills and overwhelming creditor debt. There are several reasons one would consider bankruptcy: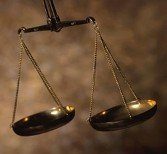 Large Medical Expenses
Long Periods of Unemployment
Overextended Credit
Critical Marital Problems
We understand that many individuals and families facing financial distress find it difficult to navigate through the complex and confusing paperwork involved. Our experienced bankruptcy professionals will not only offer custom advice tailored to suit your situation but also help you take care of the details. Keep in mind that your creditors and debtors will have a team of legal advisors representing them, so you should also be prepared. We want to ensure everyone has equal access to professional mediation advice.
Benefits of the Bankruptcy Program
For those who find themselves struggling with a mountain of debt, Bankruptcy can provide a welcome relief from the overwhelming collection calls and stress over making finances stretch to meet the demands of credit cards, loans, mortgages, and other financial obligations. Many people choose to ignore their situation, however, an experienced bankruptcy lawyer can provide you with a viable solution and help put an end to the worries and stress associated with financially over-extending yourself.
Bankruptcy Filings: Chapter 7 vs. Chapter 13
Chapter 7 bankruptcy and Chapter 13 bankruptcy are often misunderstood as the same bankruptcy solution. However, there are stark differences between the two filings. A Chapter 7 bankruptcy is categorized as the bankruptcy process in which a trustee collects all assets. An evaluation of the assets is conducted to analyze which assets do not fulfill the California exemption requirements. These assets are identified and sold by the trustee. The trustee's commission and a portion of the creditors debts are paid from the proceeds of the liquidation of the assets. There are specific types of debts which cannot be eliminated with a Chapter 7 bankruptcy filing including but not limited to:
Alimony
Child Support
Student Loans
Fraudulent Debts
Chapter 13 filings are commonly preferred by debtors who desire to retain specific assets after completing the bankruptcy process. Under a Chapter 13 filing a plan to repay creditors with projected income earned in the future is proposed by the debtor. This process is commonly referred to as a repayment plan. Chapter 13 filings are favored by bankruptcy attorneys for debtors seeking to avoid foreclosure and committed to repaying their debts.
Securing the right bankruptcy attorney to handle your case ensures that your financial hardships and sensitive legal matters are in the hands of capable professional. We recommend utilizing a bankruptcy lawyer with a proven track record and who understands the inner workings of the bankruptcy process.
Stockton Bankruptcy Attorney
There are many circumstances, which can lead an individual to file for bankruptcy. These instances normally occur as extreme events or hardships in a person's life. Regardless of the circumstance that led you to the place of financial challenges no one should have to face those challenges alone. Stockton Bankruptcy Attorney Bansmer understands the stress and frustration associated with financial difficulties. She has helped hundreds of clients navigate the process of bankruptcy. Contact our Stockton Bankruptcy Law Office to speak with Attorney Bansmer and discuss your legal needs.
Top 3 Reasons for Filing Bankruptcy
Medical Expenses are the leading cause of individuals filing for bankruptcy. Often times an individual has suffered an extreme medical challenge that may require expensive medical treatments and attention. Unfortunately individuals are not always positioned financially to handle the onslaught of these medical bills and the debt quickly becomes overwhelming.
Unemployment is also a major cause for bankruptcy. Job loss and recessions strongly impact many families ability to provide the day-to-day necessities for running their household. In these instances the financial challenges of repaying debt and staying current with bills and accounts can seem impossible causing individuals to consider bankruptcy as a viable solution to their problems.
Poor Spending Habits can lead to bankruptcy. All of the major causes of bankruptcy are not external influences. Sometimes the root of the financial challenge may be the people facing the challenge themselves. Living above the means of your income and relying heavily on credit to fund expensive mortgages, unaffordable car payments and lavish shopping excursions can lead to a financial disaster.
Enjoy Financial Freedom
Filing bankruptcy can help end foreclosure, debt collections, and harassment from creditors.
Bankruptcy is a wonderful program offered by the government to give individuals and families a second chance…an opportunity to wipe the slate clean! After making the decision to file, our office will take over all of your creditors to relieve the stress of those harassing phone calls.
The legal team of Bansmer Law will be able to provide you with a deeper understanding of the process and whether you are eligible to file for bankruptcy. There are concerns that you must be made aware of prior to filing. During your consultation, Bankruptcy Attorney Erica Bansmer will take the time to learn about your situation, and recommend a way to get you the fresh start you deserve.
Contact us today for a consultation by calling 209-474-2400 or Email us in the form on the right of the page.