5 Ways to Avoid a California DUI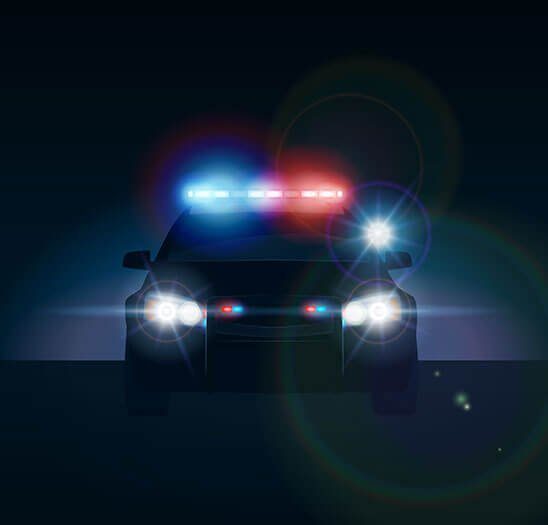 Mar, 21 2017
A DUI arrest is always a big deal. Some people think this is a minor and common offense that only leads to a slap on the wrist. Those people are then shocked to discover that a DUI conviction takes a lot of time, money, and frustration to get resolved. And even once the immediate consequences are over a DUI conviction brands a person as a reckless and selfish risk-taker for the rest of his or her life.
How to Avoid a DUI As Told by a Stockton DUI Lawyer
Rather than rolling the dice and putting your future at risk, rely on these five ways to avoid California DUI charges:
Drink Responsibly
The single most reliable way to keep DUI charges out of your life is to drink responsibly anytime and every time. Ideally, you would never get behind the wheel after consuming any amount of alcohol. The "one drink an hour" method is highly unreliable, and some people have a BAC over the legal limit even when they have consumed very little and feel just fine. If you do plan to drink, make sure you have a designated driver or have arranged an alternate ride home at the end of the night. Plan ahead so that you do not have to make important decisions while you are in an impaired state. It may be obvious, but it is worth emphasizing that everyone has the power to prevent a DUI arrest if they simply make smart and obvious decisions about drinking and driving.
Keep Your Car in Good Shape
Any Stockton DUI lawyer will tell you that the cops can be very sneaky and very aggressive about justifying a DUI stop. You may be pulled over even if you are driving perfectly, simply because of a malfunction with your car like a broken taillight. But once you are pulled over, the cops have the right to question you extensively, administer a breathalyzer, and slap you with DUI charges if they have any suspicion that you are impaired. Rather than giving the cops extra justification, keep your car in great shape at all times. This can help you avoid a lot of stops regardless of whether you have been drinking.
Organize Your Car
The cops will use every trick in the book to claim that you are impaired. Every Stockton DUI lawyer has likely encountered justifications and manipulations that would drop your jaw. One of the most common is to claim that a driver was fumbling to retrieve his license, registration, or insurance information. That means something as insignificant as a cluttered car can give the cops the justification they need to administer a breathalyzer and field sobriety test. Keep your car clean and organized at all times so that when you have to provide official documentation it is all close at hand.
Look Up DUI Checkpoints
The police rely on DUI checkpoints to sweep up drunk drivers, and they lead directly to a lot of DUI arrests. Rather than turning a corner and finding that you are forced to interact with the law, look up where checkpoints in your area are located before you get behind the wheel. There are a number of resources online that inform you where these checkpoints are set up. The police are also typically required to announce them in a public forum in advance, so check the local paper or the police website. You are subject to extra scrutiny during these stops, which is why it's so easy to end up with DUI charges even if you show no signs of impairment.
Drive Smart
Here is a dirty secret that not every Stockton DUI lawyer will let you in on – lots of drink drivers bring their arrest on themselves. They are speeding, driving without headlights, swerving between lanes, or otherwise driving erratically. If you are behind the wheel and have any reason to suspect that a DUI arrest is possible, make driving your one and only priority. That means putting your phone out of sight, leaving the radio on the same station, and ignoring anyone else on the car. Keep your hands at ten and two, keep your focus on the road, and drive like you are trying to get your first driver's license. The last thing you want to do is invite DUI charges into your life simply by driving stupidly.
Even if you take all of these steps, a DUI arrest is still possible. If you ever face DUI charges, you should immediately contact a Stockton DUI lawyer. No matter what the circumstances of the DUI arrest, whether or not you took the breathalyzer test, or how high your BAC is registered at, there are ways to fight the charges and defend your freedoms. Your responsibility is to avoid DUI charges at all costs, then fight them in whatever form them appear. To work with an experienced and tenacious Stockton DUI Lawyer, contact Erica M. Bansmer Attorney at Law by calling 209-474-2400.
Back to blog home